All I have to say is, Bear Bryant held workouts and practices in the middle of summer, in central Texas… with no water.
In the last 50 years has the human body become weaker? Has medical science regressed? The answer is no. What has happened in the last 50 years is we have become huge pussies. We are smack dab in the middle of an over sensitive and over protective wave of parenting that is spreading like an epidemic. Remember the days when our parents refused to let us seek any kind of medical attention unless we were dying? Or the days that teachers and authorities figures could tell us to shut the fuck up and our parents would say, good! Not write a letter to the school board or call for someones head on the chopping block?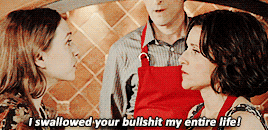 Willie Taggart is just weeding out the players who are not going to cut it in a high paced Oregon offense. He is also just getting his team in proper conditioning. We see it every day in football, the team that can give that extra bit of energy in the fourth quarter usually has an advantage. The game is about managing the clock, if you can keep their defense on the field and tire them out, you have the ability to put the hammer down in the fourth. To that point, Oregon's high paced offense can be a disadvantage for its own defense. They score quick and they score a lot – at least they use to – this keeps their defense on the field longer. These kids on both sides of the ball need to be well conditioned to be successful. 3 out of 112 players got sick… 3. Now it wont leave my news feeds. Unreal.
I say, live life by the rules of Ron Swanson.