Ricky Williams was in Tyler, Texas for the Earl Campbell Award ceremony and I guess he was just trying to take a walk in the woods by his hotel. The cops got called because there was a report a black guy was hoping fences and squatting in peoples yards. Makes absolutely no sense to me either. What does make perfect sense to me, is that Ricky or as some call him Sticky Icky Ricky, had a lighter in his pocket – something you'll notice on the video below as the cops search him  – and was trying to "take a walk through the woods".
If you don't know anything about Ricky Williams, just watch this SI Special trailer:
Again, we all know what he was doing on his walk…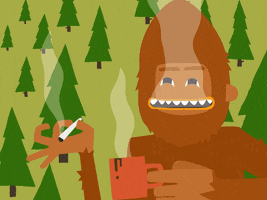 I also don't understand where these cops get off – the one guy completely ignores the fact that this is Ricky Williams – acting far too professional. The other one looks like he just met elvis. You can see him whisper like a little school boy into the ear of another officer that it's Ricky Williams. You even hear him on tape jump with joy, "That's Ricky Williams". You'd think at this point they would ease up on the guy. I gotta say, you find a room key on a guy walking in a parking lot, next to the hotel that matches the room key AND it's Ricky Williams – you'd lighten up. But no! They also accuse him of stealing a Tape Measure from the Maintenance guy? I have no idea. See the full dash-cam footage below.